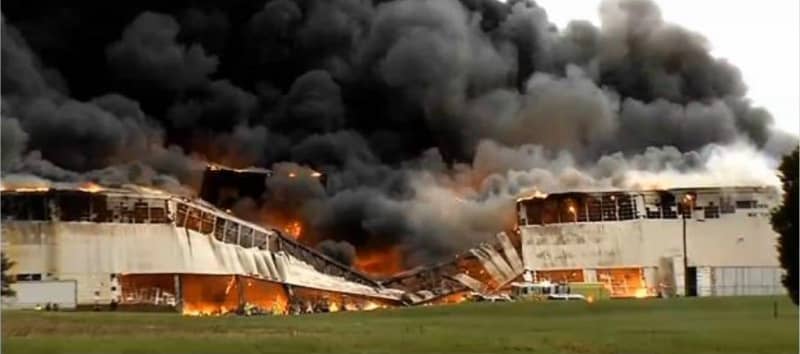 Not as Long Term as You May Think
When selecting a roofing system, it is usually recommended that the system in question has a UL Class A fire resistance rating. Initially, most if not, all roofing manufacturers produce some systems that do possess this attribute. It is important to note that there are no 'fire ratings' for roofing membranes. All ratings are based upon the entire roofing system from the deck up. This includes the deck, insulation used, membrane, and roof incline.
Generally, the roofing process goes like this: you install the roofing system you feel is the 'best-fit' for your needs, hopefully based off some critical performance criteria, and then expect it to last intact for at least the duration of the warranty period. Unfortunately, this is not necessarily the case.
Taking a look at Modified Bitumen as an example, it has the tendency to lose its some of its fire resistance after being installed for only five years. This is especially prevalent for roofs that experience high foot traffic. As the granules become loose, rain and wind can move them to the drains or low spots on your roofing system, voiding your fire rating as the granules are what prevent the fires. Now, these roofing systems can be recoated and additional granules applied, but is it really cost effective to recoat for over $1.00 / sq ft every five to ten years? Taking the lifetime cost of your roof into account will assist with that part of the decision making process.
Realistically, all roofing membranes are at least a little susceptible to fire damage regardless of their fire ratings. Yet long term fire resistance is more often than not an overlooked performance criteria. Take this video for example. It shows a combustibility test for 4 different roofing materials; KEE, Modified Bitumen, TPO, and EPDM.
As you can see, all 4 membranes have a reaction to fire, though they vary greatly. Often times, building owners approach fire resistance with an 'it won't happen to me' mindset that could be detrimental in the event of an accident. Lightning could strike your roof and, if you're using the wrong material, destroy your valuable assets.
As previously mentioned, you can coat most roofing membranes and restore the system to a UL Class A fire rating, but check first because it may void your manufacturer's warranty. Pay particular attention to TPO, Modified Bitumen, and EPDM because the MRCA has shown they can lose some or all of their fire resistant properties over time, unlike PVC and KEE. Ultimately, there is a degree of risk involved with choosing the roofing system that will best protect you and your assets the way you desire. What other criteria do you look for when choosing the right roofing system? Tell us about them in the comments!