We Believe a Roofing Membrane Warranty is Only as Good as the People Who Stand Behind it.
Our Warranty Demonstrates Our Belief in FiberTite
The true cost of a roof can often be seen in the real value offered by the warranty. The FiberTite® roofing membrane warranty proves that we know it provides decades of reliable protection, but performance is more important than the number of years a warranty covers. We know you don't need the downtime, damage or hassle that comes when a roof fails. More than 99% of all FiberTite roofing membranes ever installed are still protecting buildings. Our roof warranty commitments amount to far less than one-half of one percent of our annual sales – a level we're told is the lowest in the industry.
Here are some other points to consider when selecting a roofing membrane: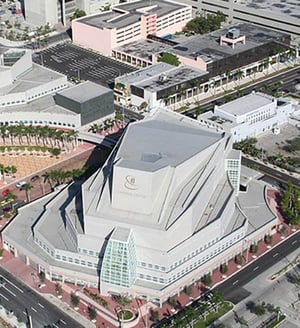 Does the roofing system have a product life history that is at least as long as the length of the warranty?
If not, ask the manufacturer to explain the basis for their warranted product life.
Is the warranty prorated and does it include exclusions such as ponding water, hail, oil and grease?
If so, be sure to consider the potential for future expenditures to repair or replace a failed roof.
Does the warranty include clear definitions for wind speed?
If not, this could be an area of contention in the event of a failure.
Are previous customers satisfied?
Request references – and check them.
We welcome your close scrutiny of our credentials.