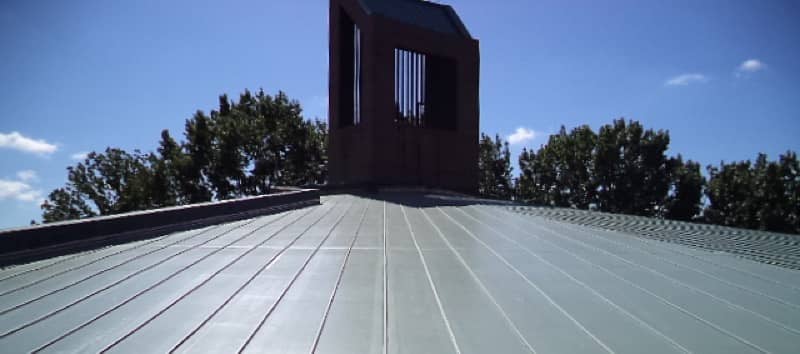 Low slope roofs are not a cheap investment. As a result, many building owners and/or facility managers look for ways to increase the lifespan of their roofing system without compromising the roof's performance. By taking the following three tips into consideration, you will be able to extend the life of your roofing system.
1. Don't Forget Inspections
Like any object left outside for extended periods of time, your roofing system needs to be inspected on a regular cadence. Most, if not all, industry experts suggest that low slope roofing systems need to be inspected at least twice a year. On top of the regular inspection routine, roofing systems should also be inspected after major weather events to ensure that the roof is still functioning properly and not in need of major repair.
Pro Tip
Write up an inspection plan and schedule for your roofing system. You'll be more likely to actually contact an inspector and set up an appointment if you have everything written down. Roofing systems are often approached without an 'out of sight, out of mind' mindset, so writing it down will help you hold yourself accountable.
2. Repair As Soon As Possible
When something has gone awry with your roofing system it should be remedied as soon as possible. The longer you wait to fix a problem with your roofing system, the more likely that problem is going to cause damage to your roof. By fixing any issues immediately, you will be able to maintain the integrity of your roofing system.
3. Limit Foot Traffic
There will always be a degree of foot traffic occurring on your roofing system, but you can take steps to limit your roof's exposure to your employees / contractors. Start by creating designated walkways for inspectors / maintenance workers. This is especially important if you have machinery (like HVAC units) housed on your roof that need regular maintenance. These designated walkways will allow you to contain and minimize any potential damages to your roofing system caused by the human component of your business.
These tips will help you maintain the integrity of your roofing system and keep it performing to the best of its ability.
What other tips do you have for extending the life of your low slope roof? Share your thoughts in the comments.