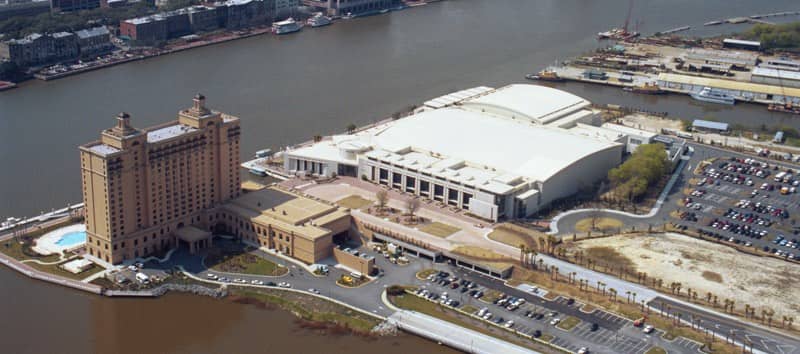 As technology for industrial coated fabrics advances, new opportunities in the single-ply membrane market also begin to unfold. These advancements are leading to typical roofing paradigms being broken, allowing architects to meet customer needs that were previously impossible.
The premise of this article is to discuss where the roofing industry was and how it has progressed with the help of improved technology. Beginning in the 1970's, the roofing industry and the polymer-coated architectural fabric market merged to lay the foundation for most of the single-ply roofing membrane used today. Well, another merge between the two industries is occurring allowing for continued advancements on both fronts.

As architecture became more of an art form than strictly utilitarian design, it became apparent that the aesthetic qualities of roofs were not lasting as long as the roof itself. Introducing: coated fabrics. In order to enhance the performance of roofing materials, an exterior barrier could be created, thus preserving the inherent properties of the base. When applied in a factory, these coatings are generally referred to as top finishes. Fluoropolymers are, in many cases, the preferred choice for protective coatings due to their inherent chemical and UV resistance.

As with any merger, the transfer of architectural fabric top-finish technology to roofing had its challenges. Ensuring that Kynar-coated fabrics would be easy-to-install and reliable proved to be quite the challenge. With a non-weldable top finish, a new process for field welding needed to be developed to accommodate. However, there are numerous advantages of having a factory-applied finish. From an aesthetic perspective, these finishes provide a broad spectrum of non-fading color options as well as reduced dirt accumulation. Printed patterns and illusions can also be provided with fluoropolymer coatings.

As thermoplastic single-ply roofing continues to advance, the door is opened for unique opportunities. New creativity can be interjected into the architectural design process, allowing roofs to reach new heights - both literally and figuratively. Custom designs will open the door for unlimited design options and endless possibilities for artistic expression. To read the full article from RCI Inc.'s Interface Magazine, please follow this link.