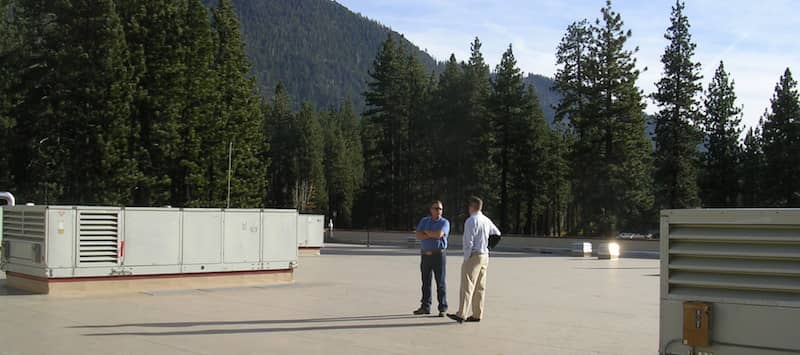 More often than not, building owners or facility managers seek the assistance of a commercial roofer when installing a new roofing system. Not all commercial roofers are alike however. There can be serious financial implications if a low quality roofer is chosen for the job. So how do you ensure you are getting the best commercial roofer for your project? Start by asking the following questions.
1. Are You Licensed?
Being licensed is an important aspect of the commercial roofing industry. With a license, a company is able to prove that they are knowledgeable as well as experienced. Licensing will vary from state to state, but each state generally has its own program for commercial roofers. Be sure to ask the roofers you are vetting whether or not they have a license and then eliminate those that do not.
2. What Roofing Services Do You Offer?
Not all commercial roofers install the same roofing systems. As a result, your roofing options could be restricted to a limited amount of materials, styles, colors, etc. Look for a commercial roofer who is able to install a wide variety of roofing systems to ensure that you get the best roof for your building. You should also look for a roofer who will be your partner in the long-term; someone who will make repairs when necessary and provide maintenance checks twice a year.
3. Have You Successfully Installed Roofs Similar to Mine?
Ask to see a portfolio or case studies from your list of commercial roofers. It's easy for someone to answer 'yes' when they have no experience, but it is harder to fabricate proven projects. You can also ask for the contact information of the projects' building owner or facility manager to get feedback on the commercial roofer and roofing system.
4. How Long Have You Been in Business?
Companies go in and out of business all the time. You don't want to choose a roofer who might be out of business in the next 6 months. If anything were to happen to your roof due to a poor installation, the cost to repair would be solely on your shoulders. Learning how long a company has been in business can also help you determine their level of experience in the roofing industry. As for the years of combined roofing experience the installation team has as well; the company could have been in business for 25 years, but the team might only have 4 years of experience.
While finding the right commercial roofer for your project can be time consuming, it is well worth the effort to avoid faulty installations.
What other factors do you look for when choosing a commercial roofer? Share your criteria in the comments.
---
Information for this article is based on a post from Water Tight Roofing.