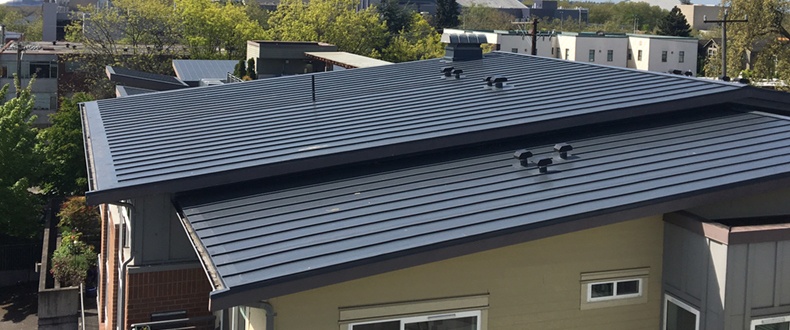 As buildings have become more efficient, with improvements in windows, doors and insulation, more roofing systems are being damaged by positive pressure. Simply put, positive pressure is caused by the air input of a HVAC system exceeding a building's ventilation system's ability to remove that air.
Why it Matters
The consequences of positive pressure for roofs can be serious. Air that once escaped through walls and less efficient doors and windows now escapes through the roof deck. This positive pressure will cause mechanically attached or induction-welded single-ply roof systems to have their membranes bubble or create an air mattress effect. This damage can cause pooling, tearing, separation or other failures.
Even if no damage is visible, the effect to a roofing system with long-term exposure to positive pressure is unknown. Constant daily pressure puts strain on hot-air welds, induction welds and adhesives.
Solutions
A very small amount of positive pressure is ideal for a building, but too much can cause damage. Work with your HVAC provider to ensure you have ideal pressure and that you're not unwittingly damaging your roofing system. Pressure issues are easily corrected by adjusting the HVAC unit's air input or with installation of additional exhaust fans or one-way vents. Ideally, HVAC contractors will adjust their settings on units to match the improvements in the building efficiency, but it remains an important point to discuss with your HVAC provider.
For buildings where stronger positive pressure is a requirement, such as hospitals, which have clean rooms and operating rooms, work with your roofing contractor to develop an appropriate roofing system for these critical installations. Good long-term solutions include vapor barriers and adhered and mechanically attached systems.
If you have questions about positive pressure and how it affects roofing systems, call FiberTite to learn more.