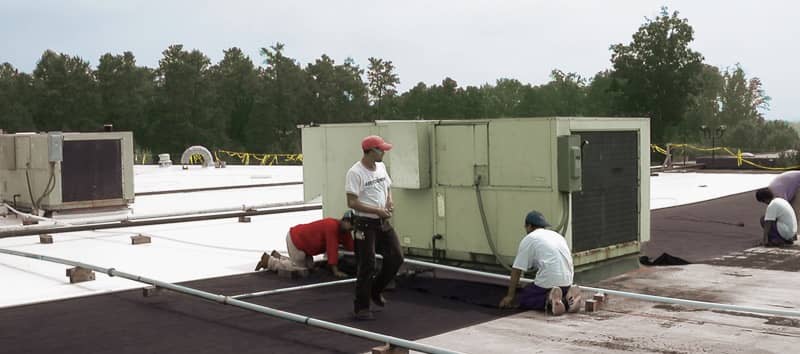 FiberTite is a proud sponsor of Roofing Contractor's Best of Success Conference. An experience unrivaled in the industry, the conference has brought together some of the best minds in the roofing industry for the last decade to participate in networking and unique learning opportunities. This year's conference was held in Phoenix, Arizona and had over 450 registered attendees as well as a number of roofing contractors across the country joining the conference through webinars.
The purpose of the conference is to help roofing contractors improve their businesses by giving them a platform to share ideas and hear success stories from peers and competitors. A variety of contractors, consultants, and other industry leaders were showcased during the conference where they shared vital information as to what makes them successful. Hopefully the information / tips that were shared by the speakers will enable other contractors and industry professionals to take their organizations to the next level.
Some of the professionals who spoke at the event included:
Ron Marks of Southwestern Consulting
Ricardo Gonzales of Bilingual America
Bo Duggan, owner of America's Best Remodeling
Greg Hayne of Roof Management
Andrew Schmidt of Core Contractors
Bill Combes of No Time for Social
Jack Scalo of Burns & Scalo Roofing
Christian Madsen of Madsen Roofing & Waterproofing
Allen Brooks of Gallagher Construction Services
Mark Santacrose of Tecta America
Bill Good of NRCA
Tim Leeper of Tim Leeper Roofing.
John Kalkreuth of Kalkreuth Roofing & Sheet Metal, Inc.
Tanya Michelle Brown, PhD.of IBHS
Patrick Lohman of PrecisionHawk
Charlie Mondello of the Property Drone Consortium
Gregg Wallick of Best Roofing
This year's conference also had unique learning opportunities for Spanish speakers. During a special two-hour workshop, participants heard from Ricardo Gonzales, of Bilingual America, about a variety of topics including workplace development, leadership within the industry, and Gonzalez's six keys to US roofing industry success. Attendees were also given the opportunity to discuss the state of the roofing industry from their perspectives in order to gain insights from peers.
Overall, the Best of Success Conference offers roofing industry professionals an opportunity that is unrivaled regarding real life education. Contractors let their guards down and share successes and failures, giving their peers valuable insights that can be applied to their own businesses. We are excited to see what the future holds for the Best of Success Conference and look forward to sponsoring the event in the future.