Introducing New Professionals to Building Envelope Science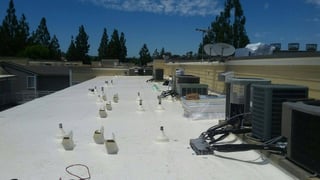 Traditional academic preparation of architects has often left them ill-informed about the challenges of the building envelope. While participating in industry-driven research, new architects learn important lessons about how both buildings and experimental setups go together. This webinar explores the process of engagement with research in the building sciences by sharing architects' experiences of assisting with the organization, setup and data collection phases of an experimental study on reflective roofing, and shares the stories behind the experiment. Students, interns, emerging professionals, and all those who hire them and work with them will benefit from this insight into architectural education.

---
ELD Successes and Failures: Lessons From the Field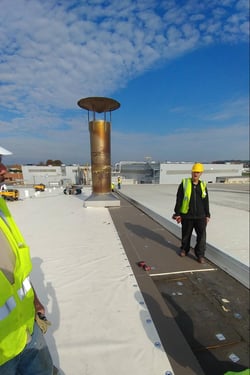 Industry expert Peter Brooks covers how high and low voltage electronic leak detection techniques work and best practices for selecting roofing and waterproofing assemblies. You will learn about proper grounding and how to anticipate the challenges of low voltage vector mapping, as well as what can and cannot be accomplished during the stages of assembly and during the roof's service life.



---

How to Maintain Your Flat Roof and Extend Its Service Life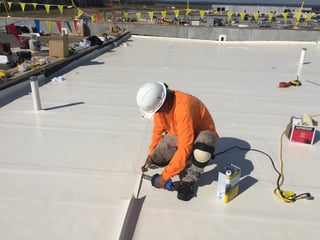 Stay up to date on the required maintenance for the 6 major types of low sloped roofing systems and the importance of integrating them into your proactive roof maintenance program.



---
5 Critical Roofing Performance Considerations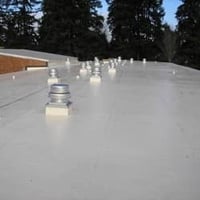 Superior roof materials technology should allow your building's roof to perform for many years. The information provided in this webinar is designed to educate owners, facility managers, and contractors on the basic steps necessary to identify the right roof for your facility. The roofing material must meet standards that make it possible for your roof to perform regardless of the climate or the contaminant contact. This webinar will provide specific product data, MSDS, Guide Specs, Construction Details, Installation Instructions and warranty information.
WATCH NOW
---
Vegetated Rooftop Gardens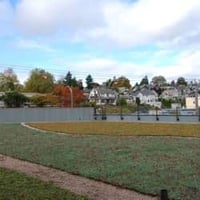 Vegetated roofing systems are much more than aesthetically pleasing additions to a building. During this webinar you will receive a brief overview on the history of vegetated roofing as well as the importance of roof system selection and membrane performance. Vegetated roofing systems have several benefits, but one must not forget that these roofs are in fact roofs and therefore must be treated as such. This webinar explains the various components of a vegetated roof and how these roofing systems can be integrated into low impact development stormwater management plans.
WATCH NOW
---
New Trends in Commercial Building Roofing You Need to Know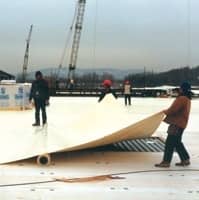 Today there are more roofing systems to choose from, but performance criteria and challenges haven't really changed over the years. This webinar will discuss the six major types of low-sloped roofs, installation methods, performance criteria, and how the different types of systems stack against the top 5 performance criteria.
WATCH NOW
---