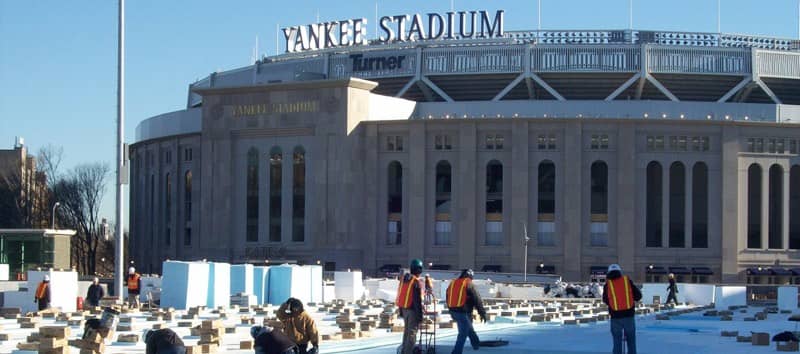 When choosing a roofing system that meets your needs, there are a number of considerations to be made. Ultimately, you are choosing one of six roofing systems: built-up (BUR), modified bitumen, EPDM, PVC, TPO, or KEE. Each roofing system is unique in how it is made and assembled, and varies in price. But where do you start? With all the information about these various systems on the Internet, it is easy to get overwhelmed. With these 5 critical considerations (and this easy to read table differentiating the six roofing systems), you'll be well on your way to finding the best roofing system for your needs.
1. UV Resistance
Your roof is inevitably going to be exposed to UV rays. Certain roofing systems just can't withstand the harsh rays for an extended period time, leading to cracking and crazing. You want a roof that will last, so excellent UV resistance is a must.
2. Impact / Puncture Resistance
Hail is a common cause of damage and roof failures, so having a system that mitigates this is important for a long-term roof. With some systems you will find that as a "new roof" there is good puncture resistance. But as the roof ages and breaks down, events like hail can compromise your valuable roof and lead to the destruction of your assets.
3. Chemical Resistance
All roofs are exposed to chemicals - some you'll see, some you won't. Roofs break down quickly and easily due to chemical exposure Some chemical exposures soften certain elements of roofing systems leading to accelerated breakdown. You want to make sure that you are picking a roof that has tried and true resistance to chemicals.
4. Wind Resistance
Much like UV rays, wind is an ever present element. As a rule of thumb, mechanically fastened systems with heavy duty reinforcement are more reliable than adhered or ballast. Ballast and adhered are normally spec'd for aesthetic purposes. Ballast roofs typically exhibit poor to fair wind resistance.
5. Fire Resistance
Fire is an easy criteria to overlook, but a fire could quickly be ignited on your roof; lightning could strike the roof, an ash or match from your employee's cigarettes, or even static electricity could start a fire. All roof types / manufacturers have some sort of Class A assemblies that state how their product performs in terms of fire resistance. It is also important to note that there are not fire ratings for roofing membranes; ratings are based upon the entire roofing composite and roof incline.