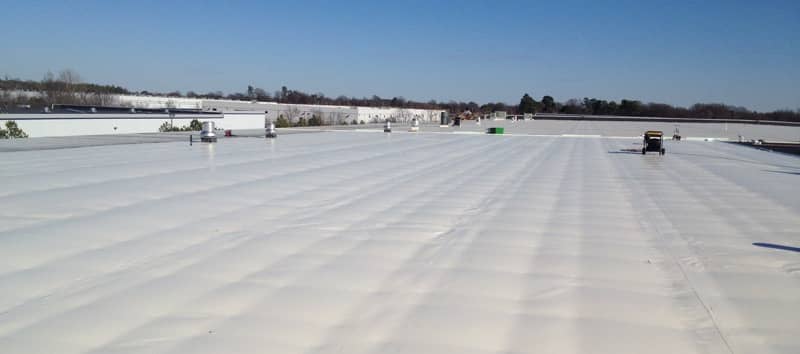 Don't wait for your roof to leak to begin a maintenance routine. Inspect your roof at least 2 times a year and after any major weather event as a proactive stance against wear and tear.
Now that fall is upon us and winter is around the corner, this is a good time to inspect your roof. If you don't have the personnel on staff, call a qualified manufacturer, contractor or consultant to inspect the roof for you and provide you with a plan of action to address any immediate repairs and housekeeping such as cleaning drains and gutters. Many warranties also require that you keep a log of the maintenance and inspection performed in order to stay in compliance. It's also wise to have before and after photos taken of any deficiencies or housekeeping that are found and addressed. Remember to always check with your manufacturers warranty before performing any work on your roof so you don't void your warranty.
While inspecting your roof, don't forget your building's exterior. Cracks in the exterior masonry walls can allow water to infiltrate your roof system. Loose perimeter edge metal flashing can weaken the roof systems first line of defense in a wind storm, allowing wind to get under the roofing membrane and cause a possible blow off. Damaged or clogged gutters, roof drains and down spouts can cause water to back up onto or even into your roof system.
You should also establish and maintain a policy of keeping unauthorized people off your roof and minimize the number of service personnel trips on your roof. You should place locks on all doors leading to your roof as well as post a sign that disallows entrance to unauthorized personnel.
Taking these above precautions helps to extend the life of your roof and troubleshoot issues when they do arise.