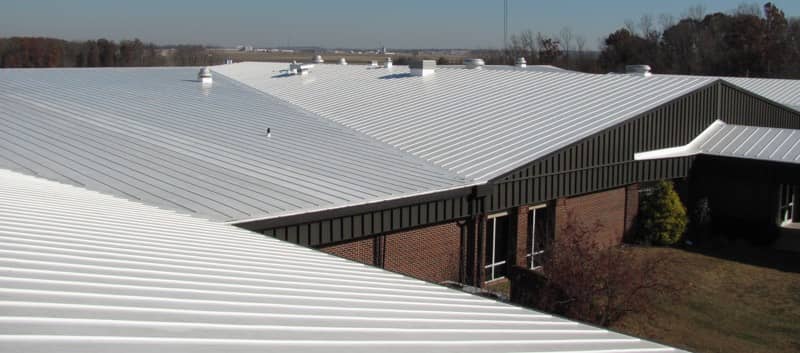 When it comes down to determining the true cost of a roof, the real value of the warranty needs to be assessed. With the vast amount of warranties offered, it's easy to choose one that might not be the best fit for your roofing structure, system or budget. So how do you weed out the other options to find the best warranty for your facility? By answering the following questions, you'll be one step closer to finding the proper warranty to fit your roofing needs.
What Type of Material Coverage Do You Really Want?
Two of the main types of warranties on the market are material-only and material and labor warranties. Material-only warranties cover only the materials supplied by the manufacturer, thus protecting you from any manufacturing defects that may cause damage to your facility. However, these warranties do not cover any system installation mishaps. With material-only warranties, if something goes awry, such as a leak in your roof, you'll typically be sent a patch/repair kit without any further inspection.
Material and labor warranties, on the other hand, are material-only warranties that also include coverage for your roofing system's installation. In order for this warranty to be applicable, installation must be done by a licensed contractor and then inspected by the manufacturer's technical worker. Due to the fact that this warranty is much more comprehensive, having your roof repaired or faulty materials replaced is typically included with coverage.
What Type of Cost Coverage Do You Need?
There are three types of options in this category: original cost, prorated and no dollar limit. With original cost, your warranty allows the manufacturer to only repair problems up to the total cost of the original purchase. Prorated warranties, on the other hand, diminish in value over their lifespan. The warranty that is most favorable is no dollar limit. With this warranty, it is non-prorated and assures that the manufacturer will spend whatever it costs to repair your roofing system. With this warranty, you are given peace of mind as an owner that the manufacturer won't skimp on quality because of cost restrictions.
Do I Need a Manufacturer or Contractor Warranty?
Up until this point, we've only mentioned manufacturer warranties, but contractor warranties are also an option. However, it is strongly suggested that you go with the manufacturer's warranty here — they have the financial stability to cover your repairs should you need them. There is also the matter of business longevity — chances are your manufacturer is going to be around much longer than your local contractor. If you are still unsure which route to take, asking for references can be a great avenue for you to uncover how warranties are handled by either party. Ask the parties directly for references or reach out to your peers in the industry to see who they would recommend.
Is This Warranty Going to Cover the Lifespan of Your Roof?
Warranties won't make your roof last longer and each roofing system and structure has a specific lifespan. Asking the manufacturer to explain the basis for their warranty length will help you assess whether or not the warranty will provide coverage as your roof reaches the end of its lifespan. What exclusions does this warranty have? Will you be covered for wind damage, hail damage, ponding water or oil and grease?
Checking out the warranty's maintenance package is another detail that may seem minor, but could seriously impact your roof in the long run. It's very rare that a product can be left to the elements for years and survive intact without maintenance here and there; your roofing system is no different. Adding a routine maintenance plan to your warranty will ensure that your roof lasts for as long as expected.
The cost of a roof can be seen in the value of the warranty as well as the decades of performance. The FiberTite® warranty provides peace of mind, and the proven performance of FiberTite provides decades of reliability. Contact us to learn more. Have any other questions that you or your peers consider before deciding on a warranty? Share them with us in the comments!