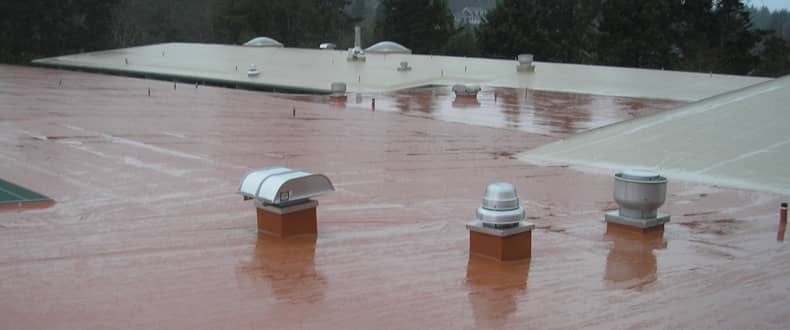 As a roofing contractor, recommending the right roof for a school can be a challenge since funding is normally limited and building facility managers lack industry knowledge. It's a contractor's job to not only endorse a quality product, but provide the appropriate evaluation based on the client's needs. When evaluating a school's roofing need with the school facility manager, it's important to ask the following questions in order to make an accurate evaluation:
What is your facility's monthly/yearly maintenance plan?
Will you have regular roof inspections?
How much traffic do you anticipate on the roofing membrane?
What climate zone are you in, what altitude are you at and does the facility experience all four seasons??
What are your current energy consumption metrics? (The answer to this question will influence whether a light- or dark-colored roof is recommended.).
Will the roof serve any other purpose?(For example, some schools or universities may have green roofs.)
Additionally, adequate drainage on a roof is vital to the lifespan of the roofing membrane, which is why it's imperative a contractor recommends a low-sloping roof rather than a flat roof. Properly installed low-sloping roofs will prevent ponding water and allow water and snow to drain without compromising the membrane's durability. This also provides the contractor the opportunity to educate the school facility manager on the types of warranties—what's included, what's excluded and how to navigate the fine-print.
Lastly, it's essential a contractor stress the urgency and benefits of investing in a quality roofing system that's high-performing. Building managers often rely on convenience and the least expensive alternative rather than trying to understand the better ROI they would receive if they purchased a higher-performing, more expensive roof. When they hear maintenance, they think money; what a contractor needs to help them understand is that with the right system, proper installation and maintenance, the roof will pay for itself.
What are your thoughts on equipping a school with the right roof? Tell us about them in the comments!