**FIBERTITE PROJECT OF THE YEAR 2021**
Project Details:
Year: 2020-2021
Location: Fort Myers, FL
Product: FiberTite Adhered Roofing System
Industry: Government
Lead: Southern Roofing
This multi-building 100,000+ square-foot project consisted of 34 different roof areas across 21 separate levels.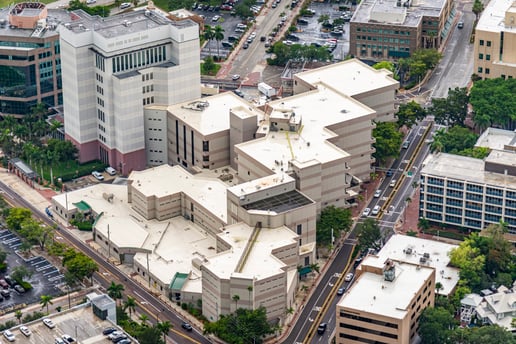 The complex consists of buildings that are 20-70 feet tall and takes up almost an entire block in the center of downtown Fort Myers, FL. Access was very difficult and limited, with some roofs being completely landlocked and others only accessible by closing down a state road. The higher roofs required a series of ladders and much of the material had to be double handled. In addition, building sensitivity was very high. Several of the roofs were over judges' chambers and a number of others were over an active and fully secured jail. Working hours fluctuated depending on the facility schedule, and all parties were informed that if the judges or jail demanded it, all work in progress had to cease immediately at any time.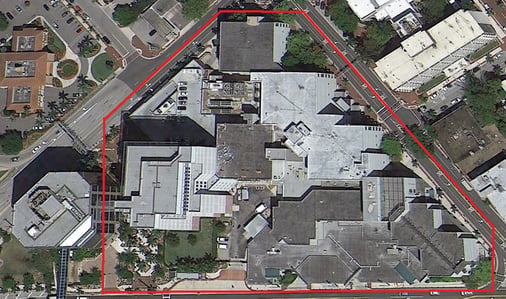 Prior to Installment
The scope of work included a complete tear-off of the 30+ year old coal tar pitch roof that had begun to leak, several recover sections, and a variety of mechanically attached and fully adhered roofs. The new FiberTite roof system that was installed involved multiple Florida product approvals and included almost every single edge and field detail in the book. This facility contained hundreds of penetrations, a number of older drains needing replacement, and required logistical and technical expertise far beyond that of a typical commercial project. At no point could the facility operations be interrupted.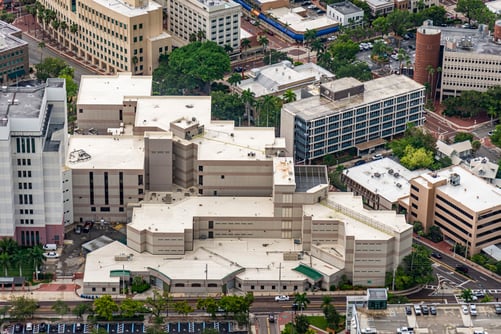 Post Install
It's one thing to get a project specified, awarded, and sold. It's another thing to truly make it a successful project. Coordination was of paramount importance and throughout the entire duration of the job, Southern Roofing and the FiberTite roof system team kept in constant communication with all parties involved. This included ownership, security, the architect, facilities maintenance personnel, and various other contractors working on the job site.
In the jail area, the tools had to be checked in/out daily and workers monitored by correctional officers. All gates were to remain locked and secured at all times, and Southern Roofing was required to check in its employees each day. Security, the facilities maintenance personnel, and Southern Roofing coordinated multiple closures and re-routing of jail operations to perform tear-off and installation of certain high-security roofs over critical parts of the jail facilities.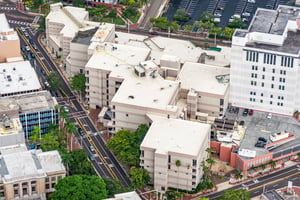 FiberTite roofing membranes include the industry's highest ELVALOY™ KEE content so they maintain excellent flexibility and offer stronger resistance to chemicals.
Southern Roofing relied heavily on the expertise of the FiberTite technical team who stayed fully connected with the installer to ensure that that the project was installed properly and ran smoothly. The technical team performed over 18 inspections over the course of 5 months. Throughout the duration of the project, Southern Roofing made multiple comments about how helpful and proactive the team was.
All in all, the project was completed several months ahead of schedule and has provided the Lee County Justice Center with a beautiful new roof that will last decades. Ownership was very satisfied with both FiberTite Roof Systems and Southern Roofing, and thanked them both for their part in this project and the excellent coordination throughout the entire process.
­
---

ELVALOY™ is a trademark of The Dow Chemical Company ("Dow") or an affiliated company of Dow