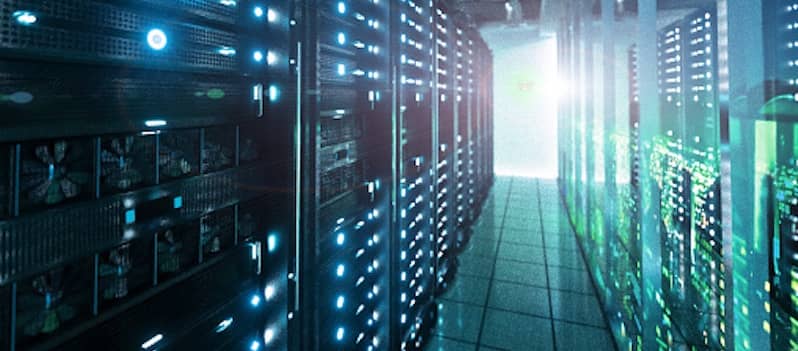 Food processing and data center industries provide a huge demand for durable and reliable roofing systems. These industries face extensive threats when it comes to building maintenance, sanitation and safety, many of which can be prevented with the right roofing system and installment. In part two of this blog series, we discussed the three biggest roofing concerns for food processing facilities. Today, we're talking about data centers and the importance of the right roof structure.
From Big Data to Small Ingredients: Why Roofing Is Relevant
1. Temperature and Humidity Sensitivity
Due to data center equipment's high temperature and humidity sensitivity, it is important to invest in a roof that protects from moisture buildup and harsh UV rays. Maintaining the temperature and humidity within these facilities can be difficult and costly.
Many data centers are seeking redundancy when it comes to their roofing specifications. FiberTite®'s Hybrid Multi-Ply roofing systems utilize the FiberTite membrane as the cap sheet along with FiberTite SBS Modified Bitumen base sheets. This hybrid membrane provides superior protection from severe environmental conditions and penetration resistance.
2. Water Damage Prevention
From light rain to severe winter weather, roofing systems must be able to endure any adverse conditions — especially when they are covering hundreds to thousands of computer servers and other expensive technologies. Data centers, in particular, require a roof system that prevents standing pools of water that ultimately cause water damage.
Pooling and standing water can be detrimental to a roof's durability and longevity, but with FiberTite's uniquely designed, high-fiber membranes, water damage is preventable and protected. FiberTite's membranes are equipped with the industry's heaviest base fabric layer that ensures superior puncture and tear resistance to prevent water damage.
3. Protecting the Equipment
Data centers house millions of dollars' worth of servers, high-tech processors and cooling equipment. This machinery requires a considerable amount of upkeep and maintenance to make sure it is meeting efficiency standards and functioning properly. The average cost of data center downtime is nearly $9,000 per minute, which makes protecting this collateral imperative.
In order to protect these facilities' equipment, many data centers rely on a multi-ply roofing system to ensure optimal strength and stability. FiberTite is the only four-layer, monolithic membrane in the industry that includes an extra step adhesive, a high-performance back coat and a face coat with an Elvaloy® KEE membrane. Compared to traditional multi-layer laminated membranes, FiberTite's unique combination of components provides the optimal formula for a long-lasting roof. Known worldwide to provide operational security to some of the most powerful brands, industry-leading data centers trust FiberTite for their roofing systems. Contact us today to learn more. Do you have experience with industries that require quality roofing to ensure proper building maintenance, sanitation and safety? Tell us about it in the comments!